Made for American Workers, By American Workers.
American Made. Union Made. 100% American Materials.
Your Organization's Premiere Customized Apparel Provider!
We specialize in customized clothing and products for other businesses. Whether for your Union, brewery, campaign or company, to name a few, you can customize American Roots to work for you.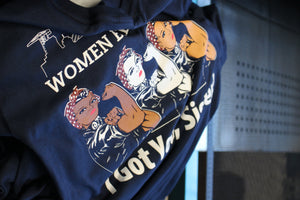 Custom American Roots
Screen print or embroider your company logo on our 100% American made, 100% Union made gear.
Learn More: Customize
Truly American
Creating quality, creating ethically and creating industry.
With our in-house Union labor production, we are not trying to fool anyone.  We are proud of what we do and proud to share it with you.
Read More: Our Mission